This weekly newsletter is published by Education World®, the largest *free* resource on the Web for teachers and school administrators. Thank you for clicking on advertisements of interest.
---

This week's newsletter is sponsored by Seton Hill University's Online Professional Certificate in Autism Spectrum Disorders.
Designed by Seton Hill's Education Program, this online program takes up-to-the-minute research and uses it to provide educators with practical methods for addressing the needs of students with ASD. Seton Hill created this graduate-level, four-course program with teachers (and their busy schedules) in mind, and in response to a critical shortage of professionals trained and certified in appropriate assessments and treatments for autism.
The graduate-level Professional Certificate in Autism Spectrum Disorders is offered completely online.
Teacher certification is not a requirement for admission to this program.
Four comprehensive courses:

Autism Spectrum Disorder: Theory and Practice
Autism Spectrum Disorder: Strategies for Developing Social Competence
Autism Spectrum Disorder: Applied Behavior Analysis
Autism Spectrum Disorder: Assessment, Curriculum and Transition
The courses taught in the program can also be taken as part of Seton Hill's Master of Arts Degree in Special Education or Inclusive Education.
Click here for more information on Seton Hill's Professional Certificate in Autism Spectrum Disorders.
---
Volume 9, Issue 27
July 26, 2011
---
Featured
Unique School Fundraising Ideas
With budgets tighter than ever, and candy sales and car washes just not cutting it, schools are forced to get creative in their fundraising efforts.
Tips for Re-Engaging Out-of-School Youth
The nation's governors are recommending swift action to reconnect with students who are abandoning their educations.
Entrepreneurship Education Has Lasting Impact
Teaching kids entrepreneurship can lead to them becoming full-time entrepreneurs, according to research done at Babson College.
Transition Programs Help Incoming Freshmen
High schools have initiated summer camps and special programs that track and support students who experience difficulty in their new surroundings.
Principal's Toolbox: Quotes That Resonate
Using powerful quotes is a nice way to get people thinking and talking. I begin by selecting a handful of quotes and displaying them around the room.
How I Handled: Encouraging Regular and Special Ed Teachers to Work as a Team
Inclusion has thrust many regular and special ed teachers together. How could I get two such teachers to perform more as a team—to be equal stakeholders in the classroom lesson?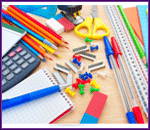 Free Math Homework Help!
Do your students need homework help away from school?

Thanks to an EducationWorld partnership, you can enjoy a free Hotmath.com license for all your students through December 31, 2011.

Hotmath displays tutorial, hint-step explanations to the actual problems in over 300 math and science textbooks (odd-numbered only). Hotmath.com may be licensed by middle and high schools.
Click here to explore Hotmath.com
You can give the password "edworld" to all your students!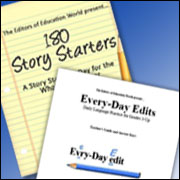 NEW!
Education World Store
Now you can download two of Education World's most popular features to your own computer!
Story Starters. 180 story starters -- one for each day of the school year -- to engage student writers.
Every-Day Edits. Provide daily test practice with more than 200 printable editing activities.
More practical products to come in the months ahead!
Click here to learn more or shop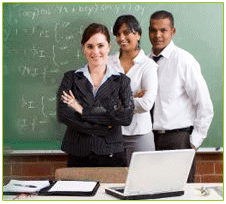 Coming Soon!
Education World's
Educator Community
Connect with other educators who share your interests.
Share ideas, lessons, worksheets, and more.
Read educator blogs, or start a blog of your own.
Join a group, or start a group of your own.
Watch this space for more information about special incentives and giveaways for being among the first to join the Community.
---
Education World now incorporates www.SchoolNotes.com ~ "everybody on the same page!" The leading school-to-home communications platform, with FREE pages for teachers and automatic notification of parents and students when new homework is posted!
For a modest $24.95 PER YEAR, upgrade to Personal Edition, "Super SchoolNotes," with thousands of resources linked to your state's standards.
Click here for more information.
---
SIGN UP FOR OUR OTHER NEWSLETTERS
Did you know that Education World offers eight other FREE weekly newsletters?
For example, the weekly Lesson Planning Newsletter offers links to all new lesson plan content posted that week.