--Updated Look
The SchoolNotes Team hopes you have been enjoying the benefits of the new updates we have implemented on the site.  Our goal is to always work toward improving the experience of our users!


--Have You Heard About Premium SchoolNotes?
With the Premium version of SchoolNotes you can enjoy added benefits to your SchoolNotes pages:
Additional File Storage Space
Create an online planbook which posts events directly to your SchoolNotes calendar
Manage an unlimited number of AD FREE pages with one username and password
Post assignments, announcements and links to important resources on advertisement-free pages
So if you haven't investigated this yet, check it out today!
--SchoolNotes Tutorials – Check Them Out!
If you are experiencing any challenges with formatting any of the individual sections within your SchoolNotes account, please visit our Tutorials Web site for step-by-step directions on each area within your account.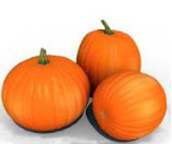 --Pump Up the Curriculum With Pumpkins
Looking for some fun fall activities to incorporate into your classroom?  Check out math, reading, writing and many more
Pumpkin curricular activities located on the EducationWorld Web site.


--Just Launched! Explore the NEW Education World Community
The brand-new Education World Community, a professional network for educators, offers teachers and administrators the opportunity to meaningfully interact with others in the field. Be among the first to check out this powerful resource.
In addition to featuring timely discussion groups, the Community platform allows educators to upload lesson plans, worksheets and other tools. Visitors also can explore a video wall and a variety of blogs.
Don't miss this terrific opportunity. Check out
www.community.educationworld.com
and register for FREE today.
--Retrieving Account Information
If you need to retrieve your account information at any time, you can easily do so by visiting
http://new.schoolnotes.com/users/forgot
and entering your email address and account name. If you cannot recall your account name, a help link is provided.
--We're Here to Solve Service Challenges
If you experience any service challenges at all, don't hesitate to contact our Customer Service team at
http://new.schoolnotes.com/help/support
or 1-877-705-1084. We're here to make your SchoolNotes experience a positive one.
--Join SchoolNotes on Facebook
SchoolNotes is now live on Facebook!
Join other SchoolNotes fans on our SchoolNotes Facebook page.
And don't forget to notify your students and parents each time you update your SchoolNotes page by using the "Save and Notify" button on your Edit page.

This Bulletin is brought to you by SchoolNotes, your school-to-home communication platform.

Thank you for using SchoolNotes!