This weekly newsletter is published by Education World® , the largest *free* resource on the Web for teachers and school administrators. Thank you for clicking on advertisements of interest.

Did you know that Education World posts new content five days a week? Bookmark our administrators' page and make sure you don't miss a thing!
---
This week's newsletter is sponsored by Penn State
Penn State World Campus announces new M.Ed. in Educational Leadership, Teacher Leadership option. This 100% online program is designed for teacher leaders who are looking to excel in the classroom while taking on additional roles such as coordinator, facilitator, specialist, head teacher, mentor, or coach.

Curriculum includes learning theory, teacher inquiry, curriculum design, teacher leadership, school improvement, and instructional supervision.

Fulfill professional development requirements (such as Act 48 in Pennsylvania) from a name you can trust. Your transcripts are identical to those of resident students, with no distinction made for learning at a distance.

Become a teacher leader – enroll today!
---
Volume 10, Issue 11
March 13, 2012
---
Featured
eBooks in School Libraries Part 2: Digital Ethics
In working with students, a school librarian regularly incorporates "teachable moments" about appropriate and ethical use of digital content.

Fundraiser Review: Box Tops 4 Education
This easy program encourages families to collect Box Top labels from common grocery items.

Why Schools Need PR
Read this EdWorld Community blog post to learn why PR is something schools can use not only in a crisis, but also when there's good news to share.

Site Review: Class Wish
This site empowers parents, educators, and local communities to make a positive change in children's lives by providing them with the supplies they need.

New Journal to Publish Research Reviews
Wiley-Blackwell will publish the prestigious British Educational Research Journal, as well as a new journal that will synthesize important findings.

Getting Ready for the Big Test
Taking a page from the athletics handbook, schools are using pep rallies to alleviate students' stress surrounding state tests.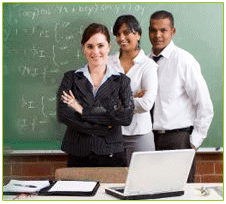 Explore the Education World Community
The new Education World Community, a FREE professional network for educators, offers teachers and administrators the opportunity to meaningfully interact with others in the field. If you haven't already, be sure to check out this powerful resource.
In addition to featuring timely discussion groups, the Community platform allows educators to upload lesson plans, worksheets and other tools. The Positive Behavioral Interventions and Supports (PBIS) group provides opportunities to learn from others who are using this powerful prevention and intervention framework in their schools. Join today!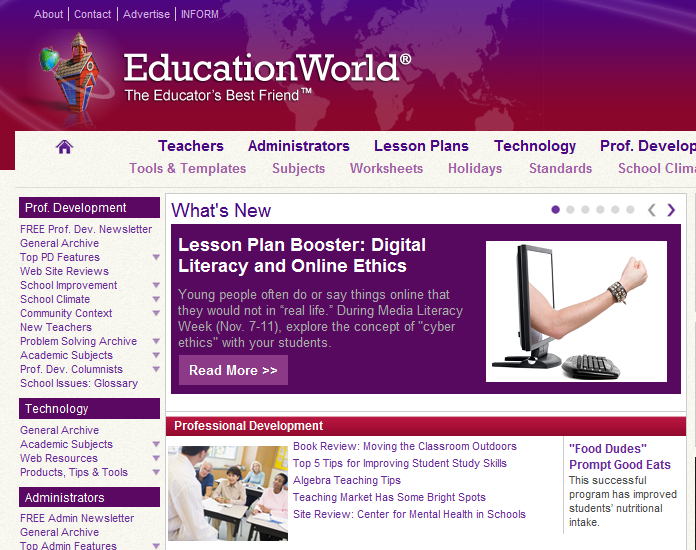 Bookmark our home page, EducationWorld.com, and come back often to find new content posted daily.
Education World offers you ideas you can use today. With a vast library of materials just a click away, what's not to love?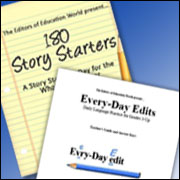 NEW!
Education World Store
Now you can download two of Education World's most popular features to your own computer!
Story Starters. 180 story starters -- one for each day of the school year -- to engage student writers.
Every-Day Edits. Provide daily test practice with more than 200 printable editing activities.
More practical products to come in the months ahead!
Click here to learn more or shop
---
School-To-Home Communication
As a creative teacher, you know how important the home-school connection can be. You have probably heard of SchoolNotes, the original school-to-home communications platform (owned by Education World).
Now, New.SchoolNotes.com is the FREE platform that can help keep you, your students, and their parents "on the same page."
You can post homework, create and share flashcards, keep a calendar of upcoming events, and upload documents, images, and favorite URLs all to YOUR page! Students and parents can automatically receive notification when you update your SchoolNotes page.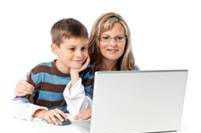 Go to http://new.schoolnotes.com and give this FREE service a "test drive." Make a commitment to improving communication with parents and students this school year.
---
SIGN UP FOR OUR OTHER NEWSLETTERS
Did you know that Education World offers eight other FREE weekly newsletters?
For example, the weekly Lesson Planning Newsletter offers links to all new lesson plan content posted that week.