This weekly newsletter is published by Education World® , the largest *free* resource on the Web for teachers and school administrators. Thank you for clicking on advertisements of interest.

Did you know that Education World posts new content five days a week? Bookmark our administrators' page and make sure you don't miss a thing!
---
This week's newsletter is sponsored by Liberty University.
Liberty University Online | School of Education

Accredited by the National Council for Accreditation of Teacher Education (NCATE), Liberty University offers online advanced degrees, including a Master of Arts in Teaching, Master of Education (M.Ed.), Educational Specialist (Ed.S.), and a Doctor of Education (Ed.D.), with over a dozen concentrations to specialize in.

Courses provide training for positions in the field of higher education. Advance your career as you earn a quality, affordable education – completing course work anytime, from anywhere.

Progress as a leader in the field of education and advance your ability to facilitate learning and impact lives. Earn your degree in education from Liberty University!


---
Volume 10, Issue 10
March 6, 2012
---
Highlighted Columnist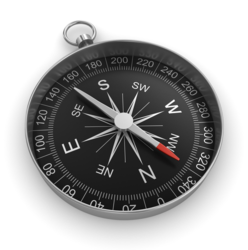 Pete Hall: Get Your Learnin' On
Education fluctuates rapidly. We cannot wait two years, then emerge and ask, "What did I miss?" Get ideas for keeping your head in the game.

To browse more Administrator Columns, visit our archive.
Featured
What eBooks Mean for School Libraries: Part 1
School librarian and blogger Cathy Jo Nelson discusses how her high school library has embraced eBooks.

Keep the Instructional Momentum Going
The first 100 days of the school year set the tone for the rest of the year. But with these tips from school leaders, there's still time to enhance your instructional leadership.

"Autocorrected" Text Results in School Lockdown
The bane of many mobile-device users, the autocorrect feature led to a bizarre incident where officials locked down two Georgia schools.

Three Must-See Social Bookmarking Sites for Educators
Social bookmarking is a great tool for collecting and organizing information found online. This blog post from the EdWorld community explores top picks for educator-friendly social bookmarking sites.

The Best and Worst Things About Being a Principal
Education World's Principal Files principals share their thoughts about the best and worst "principal tasks." Their answers might surprise you.

Morning Sing: School's Weekly Tradition is Music to the Ears
A great idea for Music in Our Schools Month: This event brings together the entire school community for music, literature, recognition and friendship.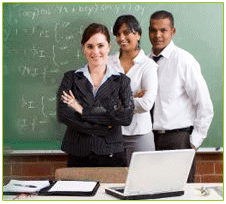 Explore the Education World Community
The new Education World Community, a FREE professional network for educators, offers teachers and administrators the opportunity to meaningfully interact with others in the field. If you haven't already, be sure to check out this powerful resource.
In addition to featuring timely discussion groups, the Community platform allows educators to upload lesson plans, worksheets and other tools. The Positive Behavioral Interventions and Supports (PBIS) group provides opportunities to learn from others who are using this powerful prevention and intervention framework in their schools. Join today!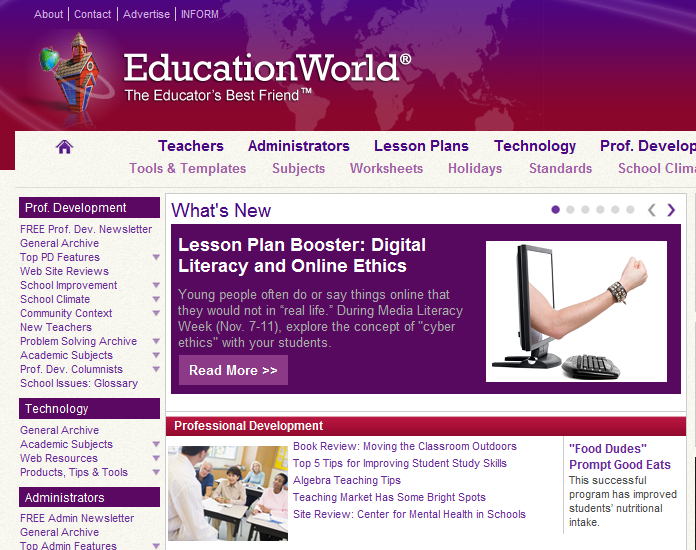 Bookmark our home page, EducationWorld.com, and come back often to find new content posted daily.
Education World offers you ideas you can use today. With a vast library of materials just a click away, what's not to love?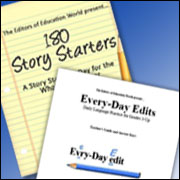 NEW!
Education World Store
Now you can download two of Education World's most popular features to your own computer!
Story Starters. 180 story starters -- one for each day of the school year -- to engage student writers.
Every-Day Edits. Provide daily test practice with more than 200 printable editing activities.
More practical products to come in the months ahead!
Click here to learn more or shop
---
School-To-Home Communication
As a creative teacher, you know how important the home-school connection can be. You have probably heard of SchoolNotes, the original school-to-home communications platform (owned by Education World).
Now, New.SchoolNotes.com is the FREE platform that can help keep you, your students, and their parents "on the same page."
You can post homework, create and share flashcards, keep a calendar of upcoming events, and upload documents, images, and favorite URLs all to YOUR page! Students and parents can automatically receive notification when you update your SchoolNotes page.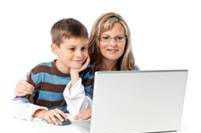 Go to http://new.schoolnotes.com and give this FREE service a "test drive." Make a commitment to improving communication with parents and students this school year.
---
SIGN UP FOR OUR OTHER NEWSLETTERS
Did you know that Education World offers eight other FREE weekly newsletters?
For example, the weekly Lesson Planning Newsletter offers links to all new lesson plan content posted that week.