Volume 12, Issue 20, May 21
From: "Education World Reviews Newsletter" <newsletter-reviews@educationworld.com>
Subject: Volume 12, Issue 20, May 21
Date: May 21st 2013

This weekly newsletter is published by Education World®, the largest FREE resource on the Web for teachers and school administrators.

Don't miss our eight other FREE newsletters.


Education World posts new content daily--bookmark us to get every new article and resource!
May 21, 2013

Volume 12, Issue 20


This week's newsletter is sponsored by Scholastic Teacher Express.

Scholastic Teacher Express offers access to 15,000+ teaching resources—all just a click away. Includes Teaching Resources Books, eBooks, Interactive Whiteboard Activities, Class Décor, Games and Manipulatives, ePages and more! Save 25% when you use code EdWorld25.



This week's newsletter is brought to you by Rowan University, College of Education.

The Rowan University, College of Education offers programs in teacher education and other human services fields. Our teacher education program is large and comprehensive and has consistently earned national accreditation from the National Council for the Accreditation of Teacher Education (NCATE). We offer online graduate programs such as a Master of Education, Master of School Administration, M.A. in Wellness & Lifestyle Management and an Ed. D. in Educational Leadership as well as several on-campus graduate programs in areas such as counseling in educational settings and special education.

Our tuition is competitive and applications are accepted on a rolling basis. Apply Now!

In the southern New Jersey area? Attend an Information Session.


Reviews
Site Review: Skill Feed

This is a video-tutorial site that teaches users how to accomplish specific design, photography and video tasks in a variety of computer programs.

Rating: 4 stars

Review: It comes with a $19-a-month price tag, but for those who can afford it, it's worth it.




---

Site Review: All Things D

AllThingsD is a respected voice with respect to news, analysis and opinion on technology, the Internet and media.

Rating: 5 stars

Review: This site covers everything digital, and that's exactly why every educator should make it a daily stop.




---

Site Review: New York Times Science

This site offers timely news from the world of science, combined with interactive features and commentary.

Rating: 4 stars

Review: Solid reporting and an easy-to-follow design make the New York Times Science page a must-see for science teachers at all grade levels.




---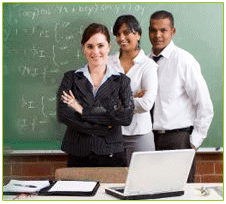 Explore the Education World Community
The new Education World Community, a FREE professional network for educators, offers teachers and administrators the opportunity to meaningfully interact with others in the field. If you haven't already, be sure to check out this powerful resource.
Other Items of Interest
SIGN UP FOR OUR OTHER NEWSLETTERS
Did you know that Education World offers eight other FREE weekly newsletters?
For example, the weekly Lesson Planning Newsletter offers links to all new lesson plan content posted that week.

---
---
(archive rss , atom
)
---
This mailing list will send you one email each week. In these messages you will be able to read reviews and descriptions of our Top 5 Picks of quality Education Sites online.
Go back to Education World