This weekly newsletter is published by Education World® , the largest *free* resource on the Web for teachers and school administrators. Thank you for clicking on advertisements of interest.
---
This week's newsletter is sponsored by Degree Tree

DegreeTree.com is a trusted online resource for educational advice as well as a link to the accredited, reputable schools in our database. We help you match your desired educational needs to a school that can provide you the flexibility you seek.

Take the next step on your career, start your search today at DegreeTree.




---
This week's newsletter is sponsored by Liberty University.
Liberty University Online | School of Education

Accredited by the National Council for Accreditation of Teacher Education (NCATE), Liberty University offers online advanced degrees, from the associate to doctoral level, including licensure, non-licensure, and 5th year MAT licensure options.

Offering the lowest tuition rates among top online universities, Liberty Online enables you to earn a quality, affordable degree – completing course work anytime, anywhere. Prepare to fulfill your calling and impact lives in the field of education as you experience the difference a Christ-centered education can make. Earn your degree in education from Liberty University Online!

---
Volume 16, Issue 12
March 21, 2012
EDUCATION JOBS SUMMARY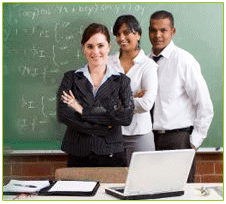 Just Launched!
Explore the NEW Education World Community
The brand-new Education World Community, a professional network for educators, offers teachers and administrators the opportunity to meaningfully interact with others in the field. Be among the first to check out this powerful resource.
In addition to featuring timely discussion groups, the Community platform allows educators to upload lesson plans, worksheets and other tools. Visitors also can explore a video wall and a variety of blogs.
---

Overview:

Chicago Public Schools (CPS)is looking for Instructional Effectiveness Advisors!

Qualified candidates should have five or more years of teaching experience along with the following:



Experience observing classroom teaching using a teaching rubric or framework


Experience designing and facilitating professional development


Significant contributions to professional development and the teaching profession such as: conducting action research to improve practice, participating in school committees, teacher leadership activities, recording teaching practices for reflection, or engaging in the National Board Certification process.

To learn more about this position and the application process, you may visit our site on Ed Week. http://www.topschooljobs.org/jobs/1572-45346/Instructional-Effectiveness-Advisor-Chicago-Public-Schools-Chicago-IL-USA&keywords=Chicago+AND+Public+AND+Schools

Closing Date = April 15th

Contact Information: If you have any questions about this posting before it is put in the newsletter, you may contact Tiffany at tnwhite2@cps.k12.il.us

Salary Range:$78,700 - $111,000.

All employees hired on or after November 20, 1996, are required to be actual residents of the City of Chicago within six months of beginning employment with the Board.
---

OWN Charter School seeks an intelligent, enthusiastic, and compassionate educational leader for a diverse community of learners in grades K-5, 36 faculty, as well as staff and volunteers. OWN has a strong record of academic success and community involvement. The new Assistant Principal will find a committed, nurturing faculty and a diverse student community reflecting a wide variety of socioeconomic, ethnic, racial, and religious backgrounds, as well as a range of learning styles.
Job Details
OWN seeks a transformational leader with a demonstrated record of accomplishments in educational leadership, teaching, and achievement in converting vision to reality. This is a remarkable opportunity for an innovative leader with a vision for helping students to discover and nurture their individual talents and capabilities and acquire skills to become self-navigators of their lives beyond their time at OWN. The new leader will be charged with the challenging and rewarding job of leading a division that is uniquely and strategically poised for even higher levels of excellence. As part of the school's executive leadership team, the Assistant Principal is responsible for the oversight of all academic , extracurricular, personnel matters, and external relations in the K-5 division. The Assistant Principal will be the inspirational leader of all constituencies as she or he embraces the school's mission while taking the school forward to higher levels of excellence.

NYS administrative certification and at least five years of educational experience is required.
Contact Name: Brian Ferguson
---

Overview:
Are you an experienced, effective teacher who is looking for the next professional challenge? Are you looking for recognition as an excellent teacher? Are you looking to work with a collaborative team of like-minded peers to demonstrate the power of teaching to eliminate the achievement gap? If so, then becoming a T3 teacher leader could be the next step in your career.

As a T3 teacher leader, you will have the opportunity to collaborate with a team of high-performing, dedicated teachers. You will be trained as a cohort in strategies that have been used by other highly effective teacher teams. You'll be part of a broader improvement strategy in a school that supports quality teaching and teacher leadership. You'll be able to take on leadership roles without leaving the classroom. The T3 Initiative offers a path toward mastery in urban teaching and in leadership of other teachers.
What is the T3 Initiative?

The T3 Initiative is a partnership between Teach Plus and school districts to recruit, develop, and support effective, experienced teachers to serve in our lowest performing schools. This program was designed by teachers to address the problem of inequitable access to effective teachers in the highest need schools. For more information, please visit www.t3teachers.org.
The T3 Initiative:

Creates cohorts of highly effective and experienced teachers
Trains them to become turnaround specialists
Places them in teams in the schools in which they are most needed.

The T3 Initiative offers:
A Cohort Model of Staffing. T3 teacher leaders work together as teams of high-performing educators in low-performing schools. The T3 cohort comprises at least 25% of the school faculty. The cohort receives training together and time for collaboration throughout the year. T3 teacher leaders serve in a variety of leadership roles that help facilitate and support the work of all teachers in the school to significantly increase student achievement. A Broader Turnaround Strategy that Supports Effective Teaching. To be successful, teachers need to be a part of a comprehensive plan to dramatically improve the culture and outcomes of the school which also includes:

A strong, experienced principal who supports and empowers teachers and who values teacher leadership;


Wrap-around services for students to help teachers address their students' social, emotional, and health needs and provide support for parent and community outreach;


Ongoing training and professional development that begins with an intensive, team-based Summer Institute;


Resources for improving instruction such as regular data on student progress and expert coaching.

Differentiated Pay. T3 teacher leaders will be compensated to work an extended school year through a salary differential that acknowledges their status.

Criteria
Teachers must apply to the T3 Initiative. Qualified applicants must have at least three years of experience teaching in a high-poverty school. Selection criteria include evidence of prior effectiveness with students and evidence of those skills required for success in a turnaround environment. T3 teacher leaders are full-time classroom teachers and employees of the district in which they were hired.

Apply Now!
T3 is now accepting applications for K-8 positions in Boston Public Schools and the Achievement School District (Memphis). The T3 application process is designed to be a fair and comprehensive way of assessing a teacher's readiness to be a turnaround leader. The T3 selection process includes:


A written application
An interview day that involves participation in a team activity
Evidence of effective classroom teaching practice

Job Details:
Organization Type: Public School

Grade Level: Pre-School/Early Childhood, Elementary 1-3, Elementary 4-6, Middle School/Junior High

Teaching field: Early Childhood Education, Elementary Education, English/Language Arts, ESL/ESOL, Mathematics, Reading Specialist, Science, Natural, Social Studies/Science, Special Education, Bilingual Education

Experience Years: 3 yrs



Contact Name: Anna McCallie

Click here (apply to job)
---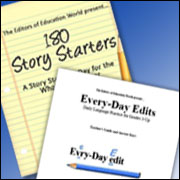 NEW!
Education World Store
Now you can download two of Education World's most popular features to your own computer!
Story Starters. 180 story starters -- one for each day of the school year -- to engage student writers.
Every-Day Edits. Provide daily test practice with more than 200 printable editing activities.
More practical products to come in the months ahead!
Click here to learn more or shop
Bookmark our home page, EducationWorld.com, and come back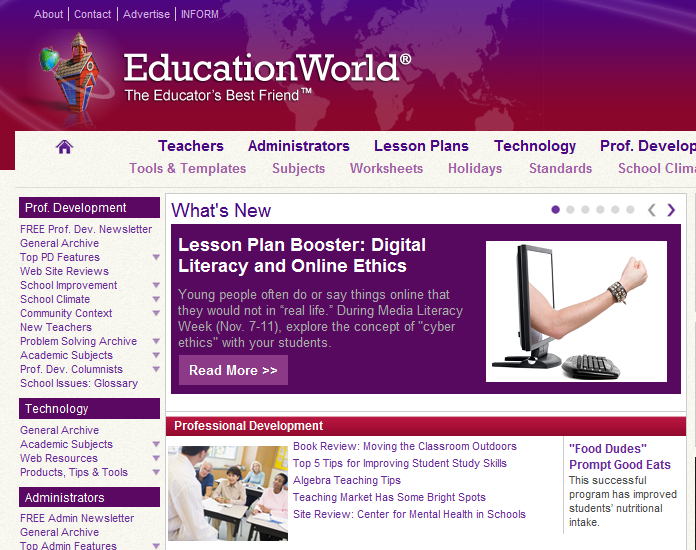 often to find new content posted daily.
Education World offers you ideas you can use today. With a vast library of materials just a click away, what's not to love?
---
School-To-Home Communication
As a creative teacher, you know how important the home-school connection can be. You have probably heard of SchoolNotes, the original school-to-home communications platform (owned by Education World).
Now, New.SchoolNotes.com is the FREE platform that can help keep you, your students, and their parents "on the same page."
You can post homework, create and share flashcards, keep a calendar of upcoming events, and upload documents, images, and favorite URLs all to YOUR page! Students and parents can automatically receive notification when you update your SchoolNotes page.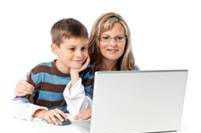 Go to http://new.schoolnotes.com and give this FREE service a "test drive." Make a commitment to improving communication with parents and students this school year.
---
SIGN UP FOR OUR OTHER NEWSLETTERS
Did you know that Education World offers eight other FREE weekly newsletters?
For example, the weekly Lesson Planning Newsletter offers links to all new lesson plan content posted that week.