This weekly newsletter is published by Education World®, the largest *free* resource on the Web for teachers and school administrators. Thank you for clicking on advertisements of interest.
---
This week's newsletter is sponsored by Degree Tree

DegreeTree.com is a trusted online resource for educational advice as well as a link to the accredited, reputable schools in our database. We help you match your desired educational needs to a school that can provide you the flexibility you seek.

Take the next step on your career, start your search today at DegreeTree.




---
This week's newsletter is sponsored by USC Rossier School of Education.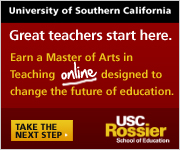 The MAT@USC is a Master of Arts in Teaching program delivered online by the USC Rossier School of Education. The program is the first of its kind to blend interactive online learning with field-based teaching experiences to prepare our next generation of great teachers. The MAT@USC offers:
– A rigorous and innovative curriculum that blends theory and practice.
– State-of-the-art live, online learning enabling you to learn and connect with faculty and peers.
– Scholarship and grant opportunities specifically designed for MAT@USC students.
If you want a great education, with an innovative degree program, take the MAT@USC Challenge.
Click HERE to learn more
---
Volume 11, Issue 12
March 22, 2012
---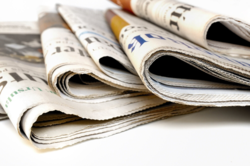 High School Graduation Rate Rises in U.S.
More high school students across the country are graduating on time but dropouts continue to be a significant national problem, creating a drag on the economy, according to a report to be issued Monday by a nonprofit group headed by former secretary of state Colin L. Powell.

Why Some Parents Resent the Success Charter Schools
The controversy in Brooklyn over the impending arrival of Success Academy charter schools made it onto the OpEd page of The New York Times this weekend, when Lucinda Rosenfeld explained just what is making so many middle-class parents so angry. ous meal.

Still in Middle School at 17, and Out of Hope
"Forget high school, I'm gonna get my G.E.D. You know what that is, Miss?"

Australian School Suspends Boy Who Shaved Head for Charity
An Australian schoolboy was suspended after he shaved his head to raise funds for a cancer charity and support a friend who is battling leukemia.

State Supreme Court Rules That Governor Can't Yank School Board Members
The state Supreme Court has limited the governor's ability to intervene in feuding and dysfunctional school boards.

Maine Gov Talks Up School Reforms
Gov. Paul LePage says Maine's 21 percent rate of students who fail to get their high school diplomas is better than the national 25 percent rate. But in his weekly radio address, LePage says that's still not good enough.

Newark to Unveil More Details About School Re-Organization Plan
Newark officials are set to unveil more details about a wide-ranging plan to reorganize the city's struggling school district.

San Mateo at the Center of School-Renovation Boom
The American Recovery and Reinvestment Act may be winding down, but there's another economic stimulus taking place in and around San Mateo, where two school districts are spending hundreds of millions of dollars overhauling their facilities.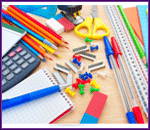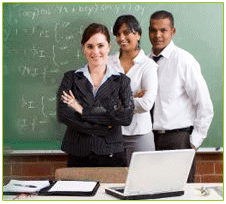 Explore the NEW Education World Community
The brand-new Education World Community, a professional network for educators, offers teachers and administrators the opportunity to meaningfully interact with others in the field. Be among the first to check out this powerful resource.
In addition to featuring timely discussion groups, the Community platform allows educators to upload lesson plans, worksheets and other tools. Visitors also can explore a video wall and a variety of blogs.
EducationWorld offers a vast library of lesson planning resources for all grades.
Browse lesson plans by subject.
Check out our Lesson Plan Boosters, which are guides for short discussions you can use to liven things up in the classroom. Topics are interdisciplinary and guaranteed to be of interest to students.
Tech in the Classroom is a recurring feature that examines widely available technology, software and gadgets and how they might be used in a school setting.
Access scores of free printables from our tools and templates collection.
When students feel safe and emotionally healthy in school, achievement increases. Learn more with resources from EducationWorld's new School Climate archive.
Seeking professional development tips or fresh Web-based activities for students? Visit our extensive collection of Web site reviews.
Want to be considered for Teacher of the Day?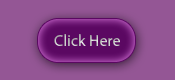 You're an exceptional educator. We want to know a little more about you, and we think others will, too. Take our five-minute survey to be considered for Education World's "Teacher of the Day" feature.
---
Education World now incorporates www.SchoolNotes.com"everybody on the same page!" The leading school-to-home communications platform, with FREE pages for teachers and automatic notification of parents and students when new homework is posted!
For a modest $24.95 PER YEAR, upgrade to Personal Edition, "Super SchoolNotes," with thousands of resources linked to your state's standards.
Click here for more information.
---
SIGN UP FOR OUR OTHER NEWSLETTERS
Did you know that Education World offers eight other FREE weekly newsletters?
For example, the weekly Lesson Planning Newsletter offers links to all new lesson plan content posted that week.